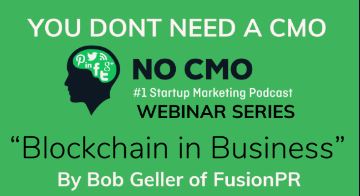 Looking to launch or grow a blockchain venture? What are the secrets to success?
It's a noisy world and a never-ending battle for the consumer's attention. If the average user is slammed with info and updates, just think about journalists! They're an especially tough crowd to reach and impress. Sure, you can try to take your message to the crowds directly, via social media. But it is not easy to rise above the noise in crowded newsfeeds and social streams.
This is especially true in the realm of blockchain. People are trying their best to understand what it all means – and if the tech really will be a game-changer that lives up to the hype. There's some baggage associated with the ups and downs of bitcoin and other cryptocurrencies.
To be successful and breakthrough to a mainstream audience, you need to think outside the box. At a high level that means going beyond technology to talk more about utility and benefits. It means using the latest tactics and tools to unleash the marketing and PR that can help your venture get the attention it deserves.
Something to remember is the fact that there are loyal and dedicated communities that follow updates in the crypto and blockchain worlds. They look forward to putting together an asic mining rig or other rigs sometime in the future, and earning profit from the block.
Please join me, and Chris Nicholas in a No CMO webinar, on Oct 2, 2019 02:00 PM in Eastern Time (US and Canada). Click here to register.
Thanks! We hope you can make it.