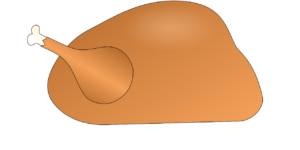 I thought I'd bring back a feature this year that I haven't done in awhile – my PR Golden Turkey Awards.
Sound Opinions, one of my favorite podcasts inspired this year's theme.   Their November 18 episode focused on Turkey Pardons.  Hosts Greg Kot and Jim DeRagotis  absolved popular bands that were low on critics' lists.  They mentioned isolated songs and albums they do like from the acts.
Here, I thought I'd take the opposite approach – cite atypical PR missteps by brands that generally enjoy good reputations. I am also thinking of John Grant's great song Disappointing.
Please note that I am not writing just about customer service, product quality, security breaches or other kinds of fails; this blog is careful not to confuse these things with PR and crisis management thereof.
Wells Fargo
It's been painful to watch the faked user accounts debacle unfold.  The company botched one of the first rules of crisis response: avoid the drip, drip, drip of piecemeal information.  Much better to rip the Band-Aid off, explain what happened, and steps the company is taking to correct the situation and avoid future problems.
There's been a steady stream of new updates and Wells Fargo CEO Stumpf did the company no favors during Senate hearings.  At one point he tried to blame underlings, and the company PR department downplayed the terminations that followed.
Samsung
Samsung did the opposite and reacted too quickly upon the first reports of their Galaxy phones catching on fire in August. They tried to contain the problem by quickly announcing a recall.
This New York Time story digs deep into the episode.  There were a number of missteps.  For starters, the problem was not corrected with the recall (which was partial, and applied only to phones equipped with batteries from a certain supplier). The Times piece said that the company did not fully cooperate with the U.S. Product Safety Commission in taking corrective action.
Eventually Samsung completely killed the phone, but not before suffering significant damage in terms of reputation and sales.
Facebook
Who said "It is good to be king?" Wikipedia attributes the phrase to a 1981 Mel Brooks movie, History of the World. And it is good to be on top of the heap in social networking.  Facebook has the most users, and is becoming the go-to-place for news too.
With this status comes responsibility.  CEO Mark Zuckerberg did the company no favors by clinging to the "we are a tech company, not a media company" story amidst concerns that the company does little to reduce fake news on the site.